STATE THEATRE – MPAA'S #1 THEATER IN THE WORLD
Traverse City's State Theatre combines world-class, state-of-the-art presentation with the classic hometown movie palace experience. The world's most comfortable seats, delicious and affordable concessions, a welcoming and friendly atmosphere, and unparalleled picture and sound are just some of the reasons why the Motion Picture Association of America listed the State as the #1 movie theater in the world.
Owned and operated by the Traverse City Film Festival, under the leadership of founder, president, and programmer Michael Moore, Traverse City's historic downtown movie house was renovated and reborn as a year-round, community-based, volunteer-run arthouse movie theater in 2007. Fostering a sense of community and discovery by showing only the best available new release and independent films, the State is dedicated to presenting a carefully-curated selection of movies that capture the human experience in transformative ways.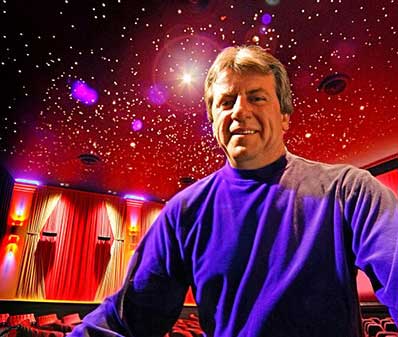 Starry Ceiling
The twinkling stars in the State Theatre's atmospheric ceiling were mapped by Northwestern Michigan College Astronomy Professor Jerry Dobek to exactly match the stars and constellations of the August night sky of Northern Michigan. Over 2,000 fiber optic lights of varying sizes were painstakingly installed through holes placed in the ceiling to create one of the great treasures of American movie theaters. If you are interest learning more about astronomy please visit the J. H. Rogers Observatory or the Grand Traverse Astronomical Society.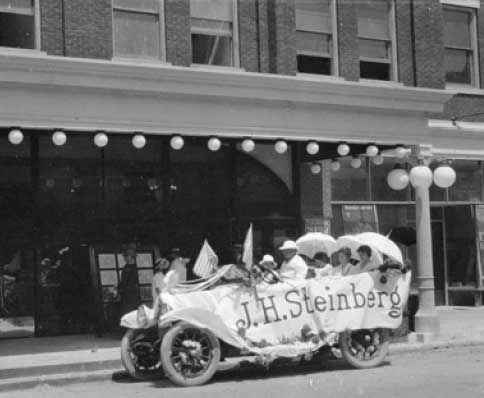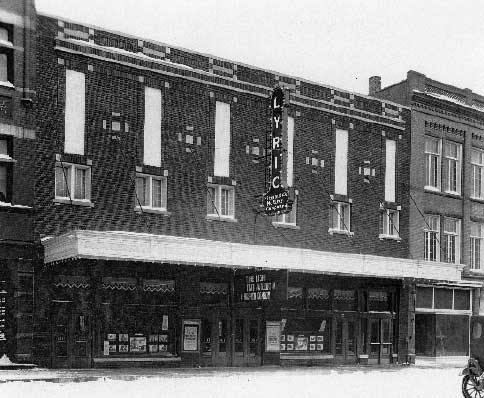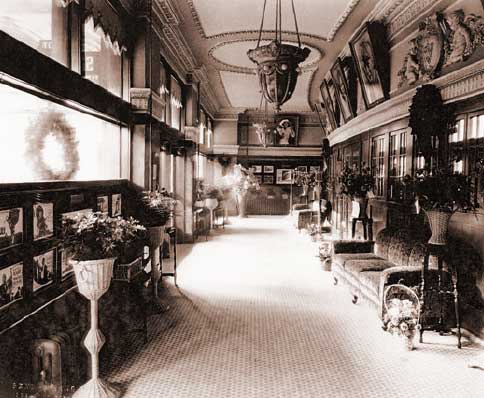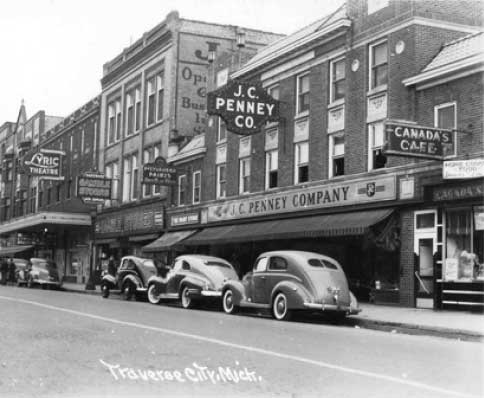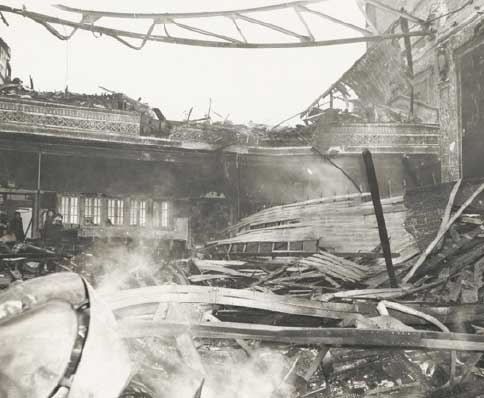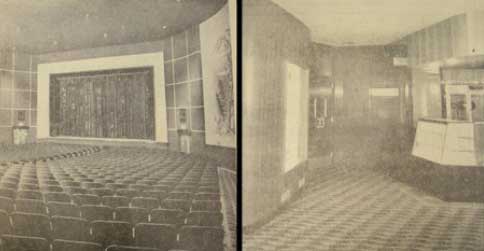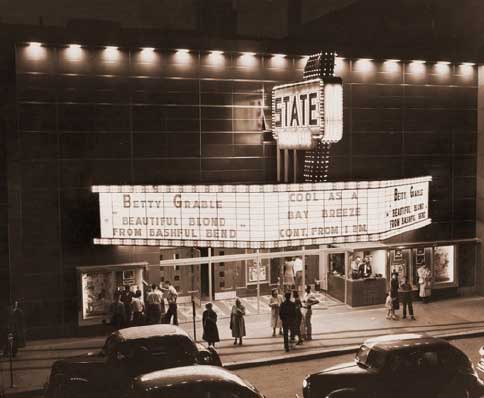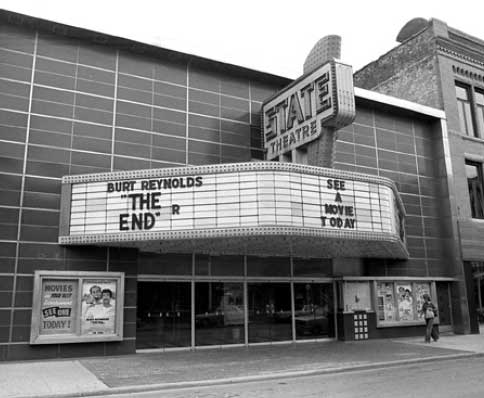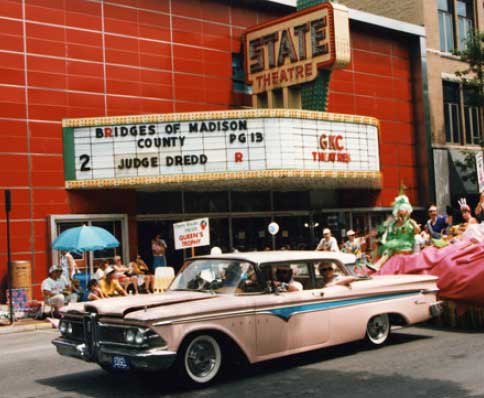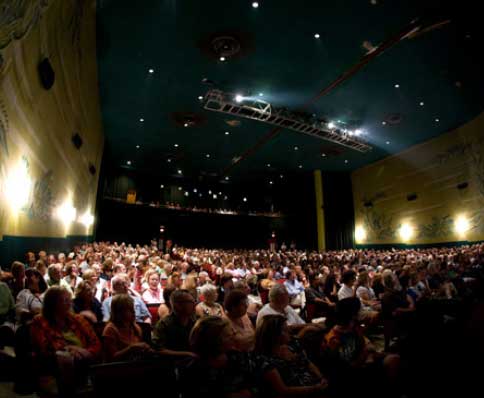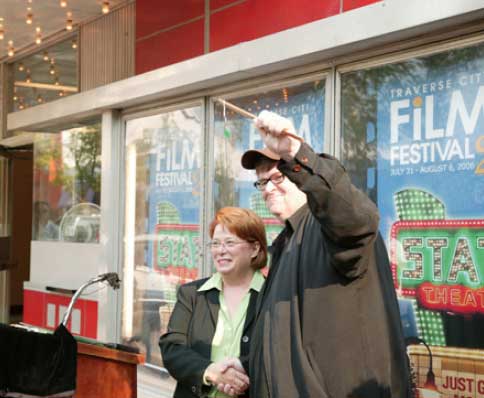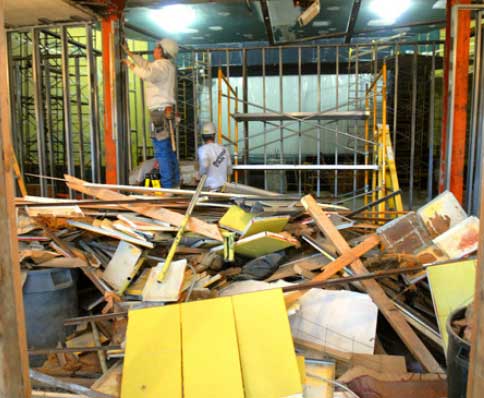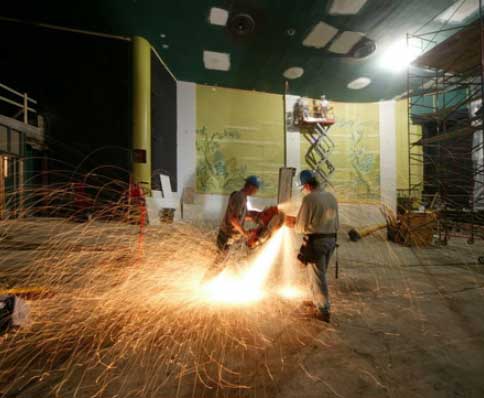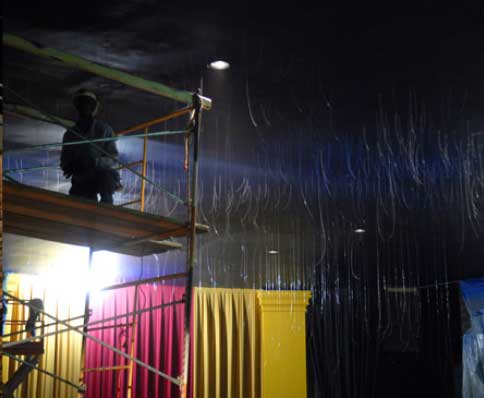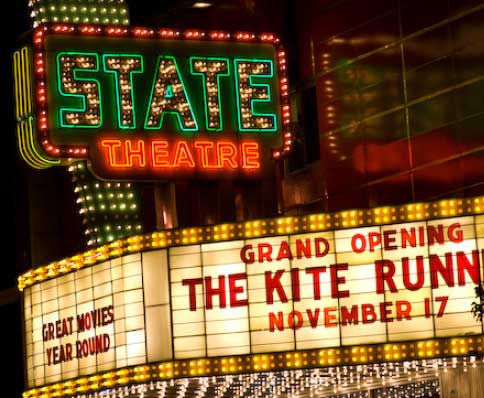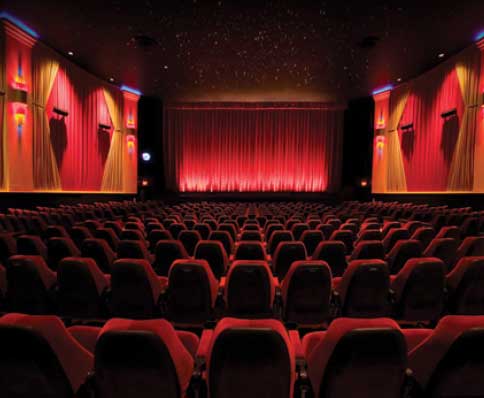 Photos courtesy of the History Center of Traverse City, John Robert Williams, Gary L. Howe, Tony Charles, John Russell, and the Traverse City Record-Eagle.