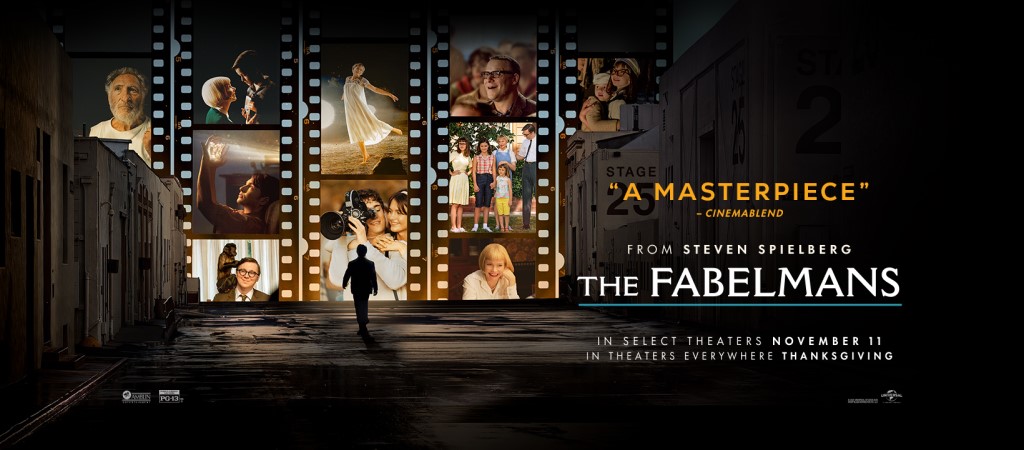 The Fabelmans
"Gripping, visually mesmeric " – New York Post
December 2-4
Fri & Sat: 1pm, 4:15pm, 7:45pm
Sun: 1pm, 4:15pm, 7:45pm
Rated: PG-13
2h 31m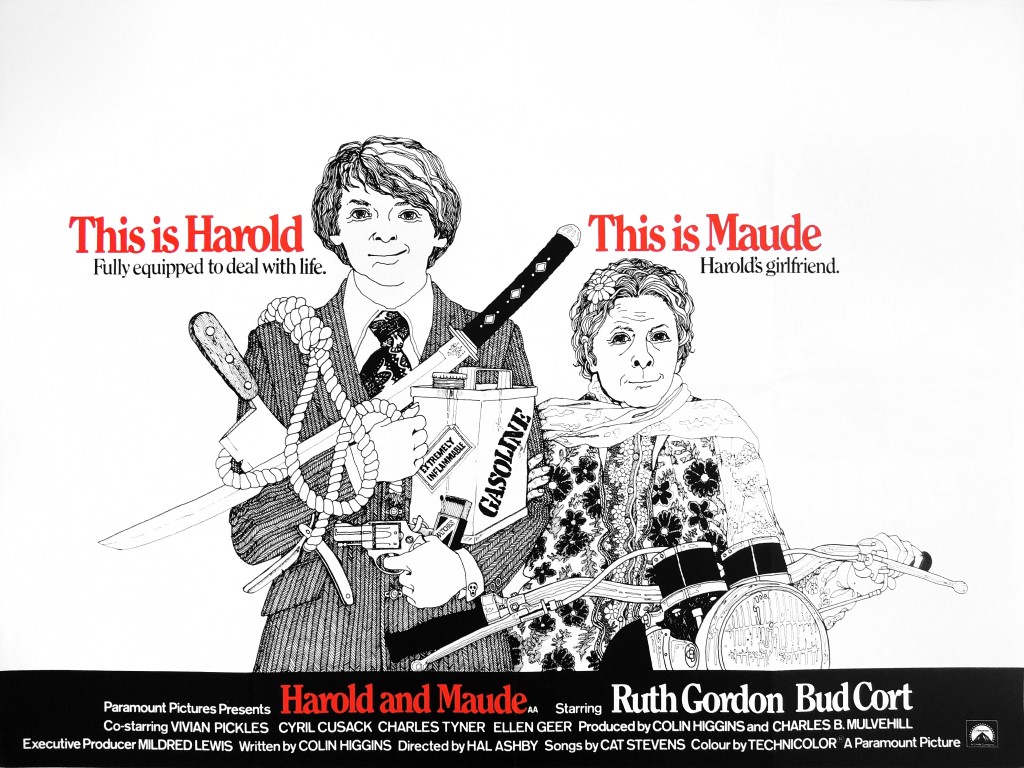 Harold and Maude
Cult classic pairs Cort as a dead-pan disillusioned 20-year-old obsessed with suicide and a loveable Gordon as a fun-loving 80-year-old eccentric. They meet at a funeral, and develop a taboo romantic relationship, in which they explore the tired theme of the meaning of life with a fresh perspective. See this cult classic for only $5.
December 2-4
Fri & Sat: 2pm, 6pm
Sun: 2pm
Rated: PG
1h 31m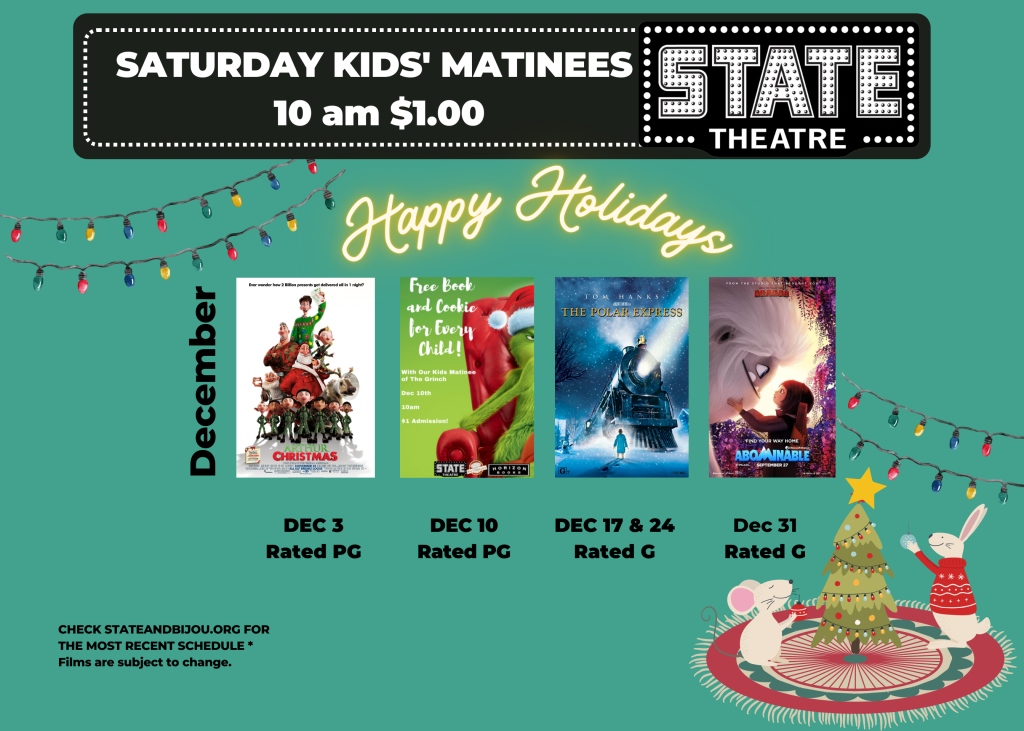 Family Friendly Saturday Kids' Matinees
Saturdays at 10 am only $1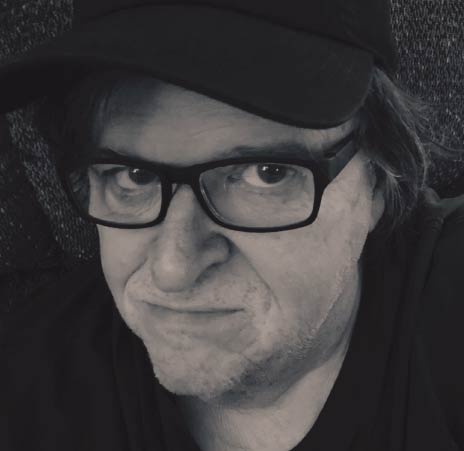 Mike's Movie Letter
November 23, 2022
Friends —
I just had to write you to tell you what the first two shows were like today for the premiere of Spielberg's THE FABELMANS.
STATE THEATRE
233 E. Front St.
Traverse City, MI 49684
BIJOU BY THE BAY
181 E. Grandview Parkway
Traverse City, MI 49684